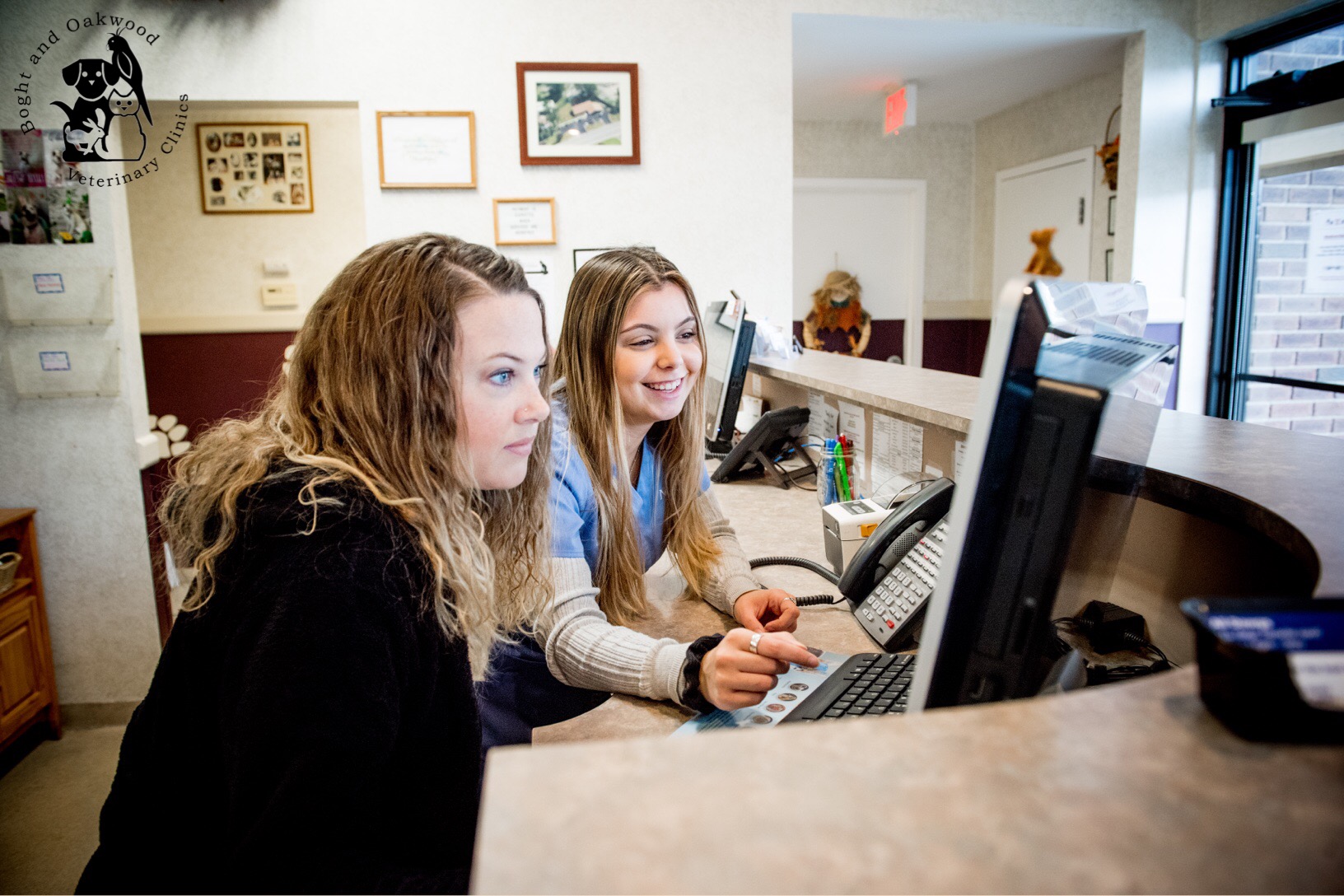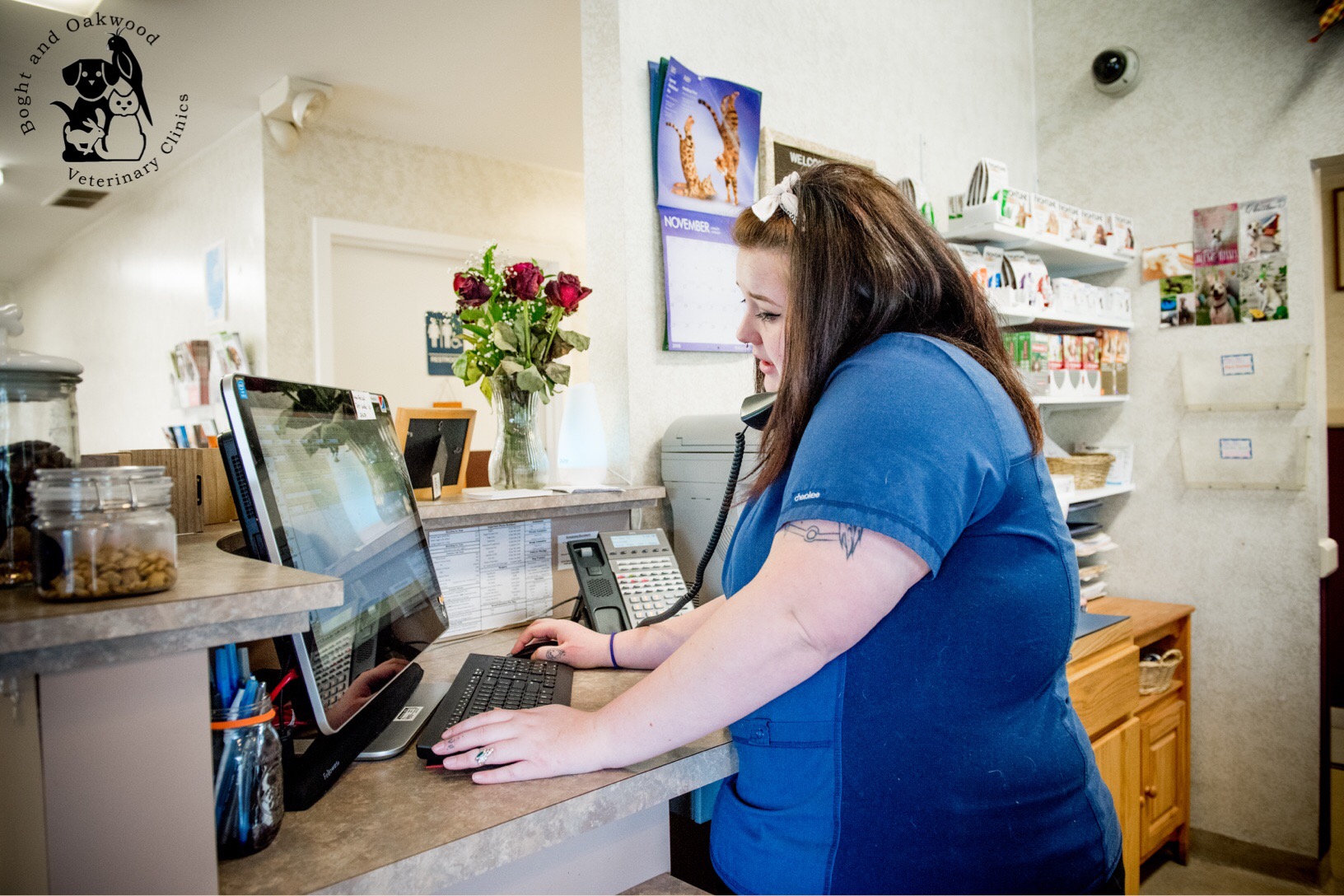 Our receptionists are the first people you see when you enter our building and the voice at the other end of the phone when you call the office.  They are knowledgeable about all our products and services and can assist you with whatever you need.
Each receptionist can schedule appointments for surgeries and vaccines, make boarding reservations at our Boght location, and do their best to answer or relay questions regarding your pet's care.  Client communication and education is an important part of their job. They are able to judge what you need by listening to your concerns. They work closely with the rest of our support staff and the doctors, relaying instructions, filling medications and bringing client questions to the doctors or Licensed Veterinary Technicians.
The front desk staff keeps the public areas neat and clean and works in the pharmacy keeping the shelves stocked with products and supplies.  Sweeping, mopping and dusting keeps the public areas of the hospital clean and helps us move through our day with ease.
Each one or our receptionists is a vital part of the clinic team.  They are adept at handling difficult situations and can help pet parents with sudden emergencies, difficult questions concerning finances or coping with the death of a pet.  They are always quick to alert management if situation warrants assistance or follow up.