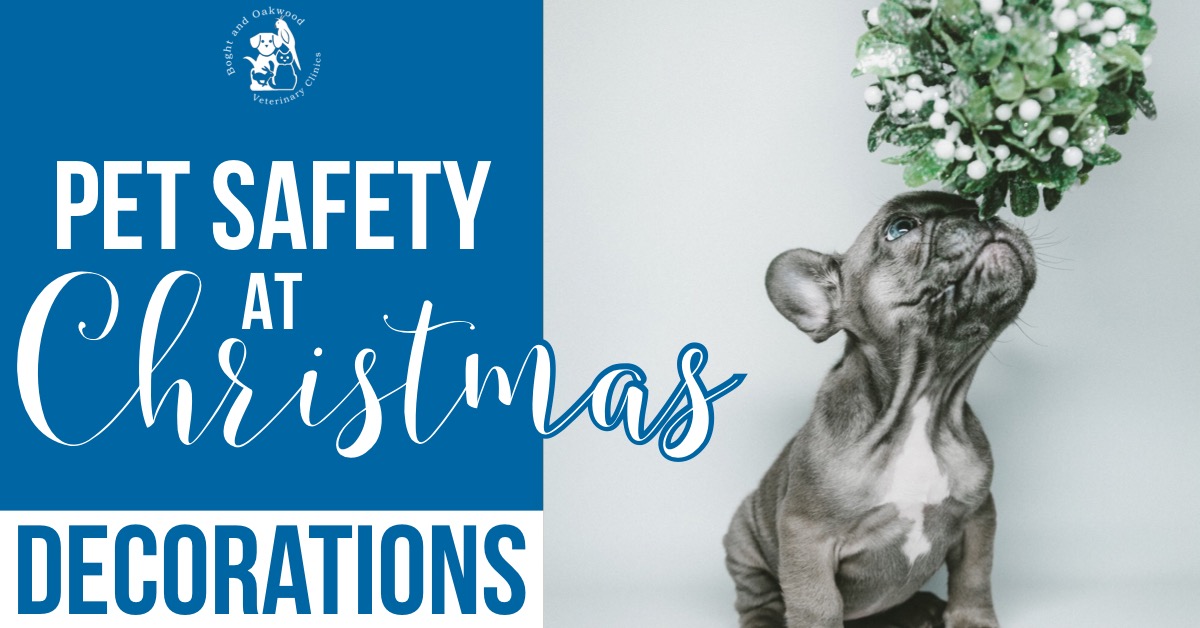 Deck the halls with boughs of holly...
But not if you have pets! Decorating for Christmas is a lot of fun!  But, before you go all out, keep a few things in mind.
First and foremost, Christmas plants like holly, mistletoe, and poinsettias are poisonous if eaten.  Make sure to either keep them up and away from your fur family or use artificial plants.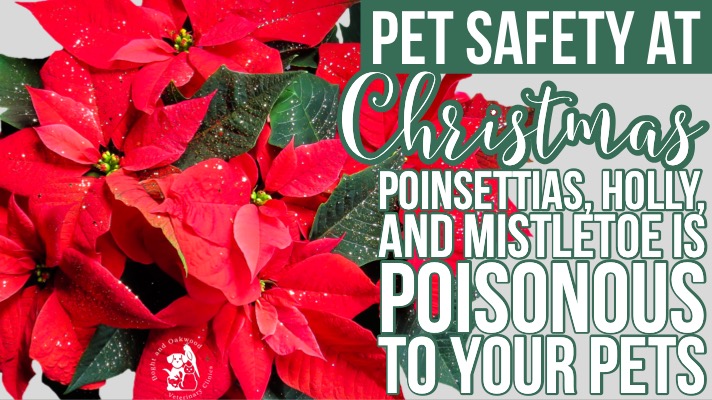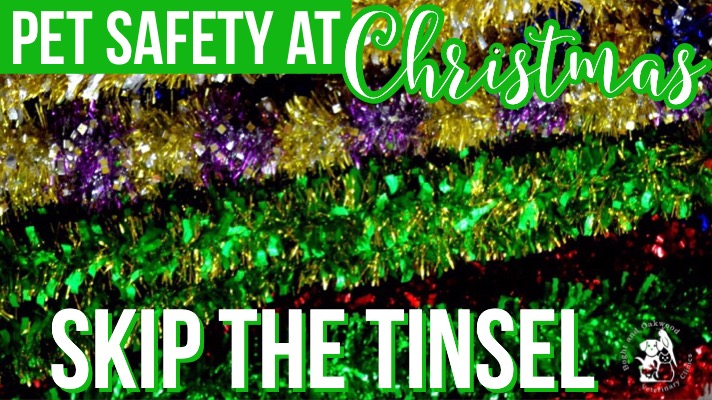 Skip the tinsel.  It may look pretty, but tinsel can be very dangerous to your furry friends.  If eaten it can cause intestinal blockage.  Also, tinsel rope can pose a hazard if pets get tangled up in it.
Watch your pets around Christmas lights.  Curious pets can get tangled up in Christmas lights too.  This can cause serious injury and burns. Make sure your pets aren't trying to chew on power cords.  This can cause electrical shock.  It is a good idea to secure loose wires.  You can simply tape them down or they make extension cord covers, which you can find online or in most hardware stores.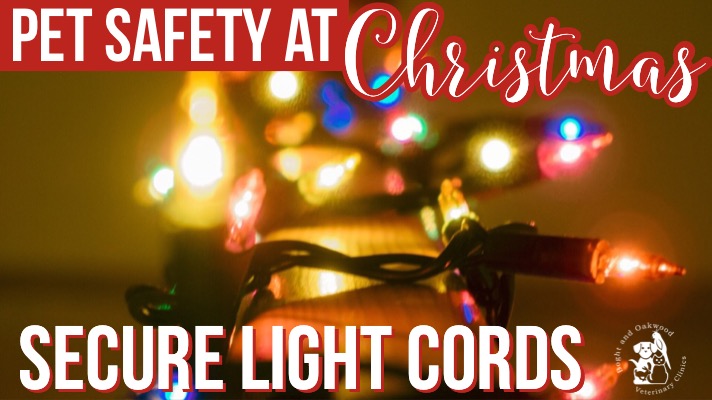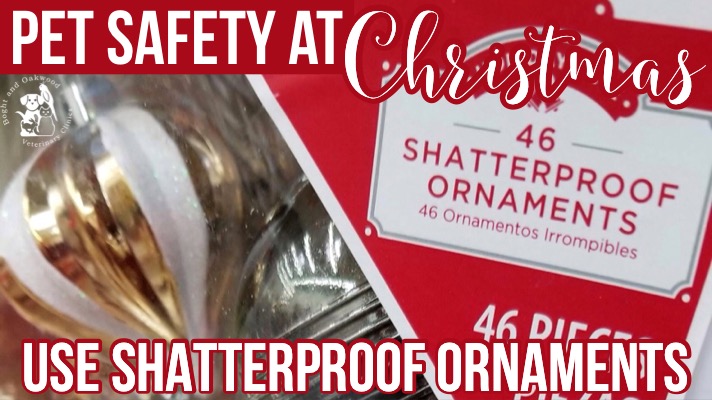 Be mindful of your ornaments.  Tiny ornaments can be easily swallowed and cause internal damage.  Make sure any breakable ornaments are placed high enough on the tree that wagging tails can't knock them down.  They make many shatter-proof ornaments now which may be a good idea for your tree.
Taking a few extra precautions with your decorations can go a long way to keeping your pets safer, and your holidays happier.