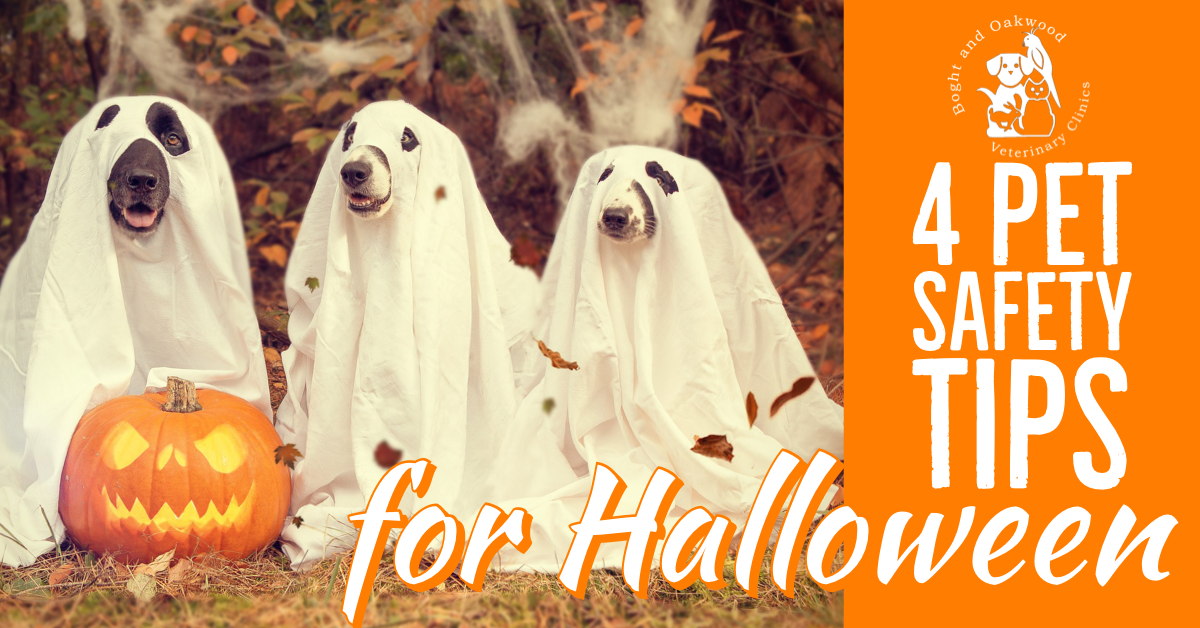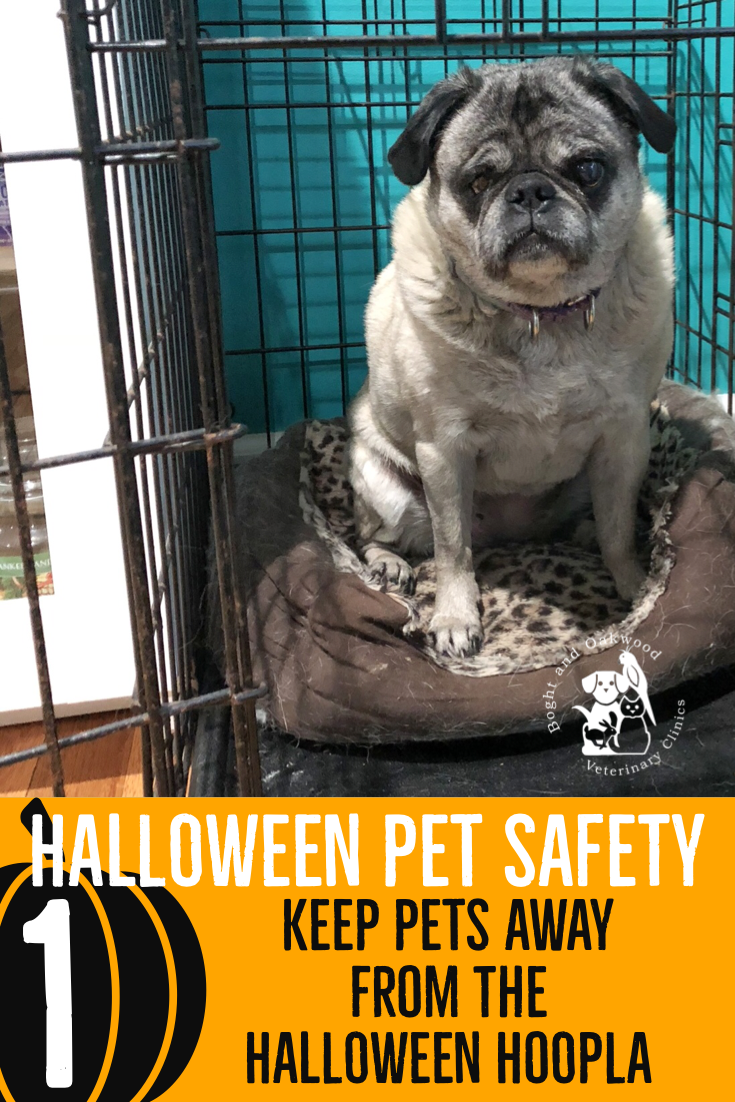 On Halloween night, the ghouls and goblins come out and actually ring your doorbell!  This can be very stressful for our furry friends.  It is best if pets are kept somewhere away from the trick-or-treat mayhem.  A room at the back of the house with the door closed is a great option.  If your pets are crate trained, you may want to put them in their crates.  Playing soft music to mask the sound of the doorbell is also a great idea.  If possible, you can sit outside to hand out candy, then your pets won't be disturbed by the doorbell and the opening and closing of the door.
Now is a great time to make sure the tags on Kitty's collar and the information on Fido's microchip record is up-to-date.  If your four-legged family member does dart out the door on trick-or-treat night, you want to know that you can be contacted when they are found.  If your pet wears a collar, make sure that your name and phone number are correct.  If they aren't, stop by any pet store and make a new one.  It would also be a good idea to make sure you have an updated photo of your pet, in the event that the collar falls off.  Microchipping is a permanent identification method that does not rely on a collar.  After being microchipped at a veterinary office your contact information is kept on file.  Make sure that this information is correct so that when the microchip is scanned you can be contacted quickly.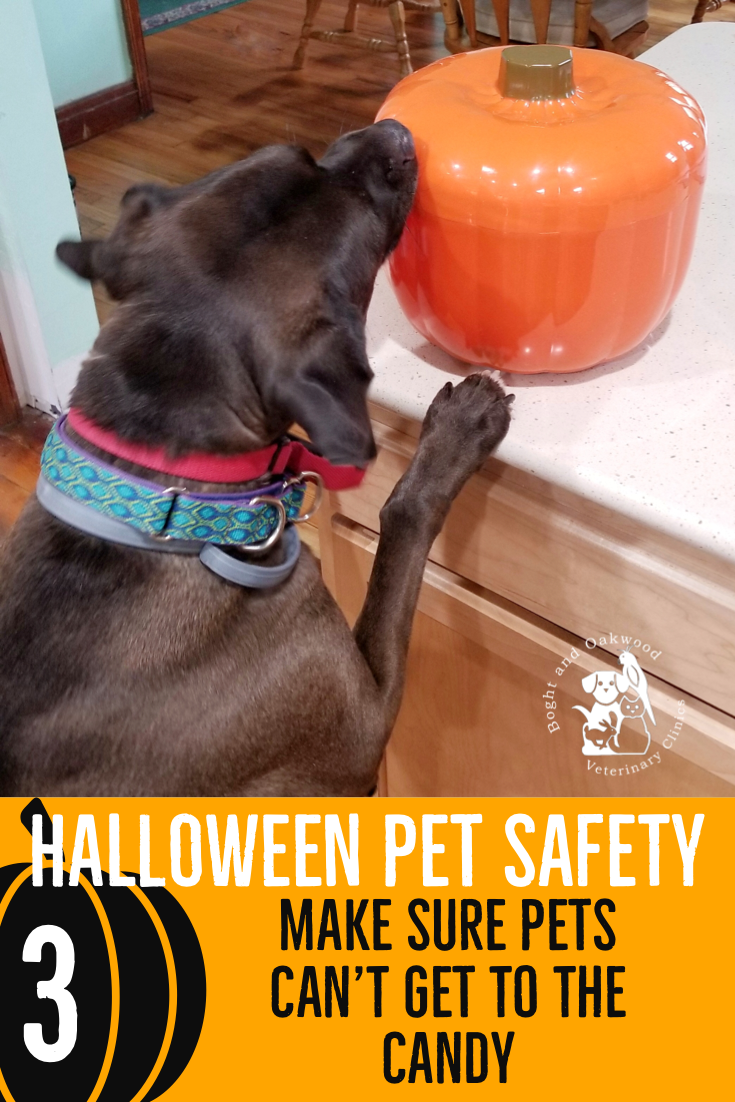 Make sure to keep your Halloween candy away from your pets before and after the big day!  The chocolate and sugar in Halloween candy can make many animal species very sick.  Keep the candy bowl behind a cupboard door or up on a high shelf.  If you have a closed container that works too. Also, make sure that candy wrappers are thrown away.  The leftover smell makes them a tempting treat for curious pets.
If you are carving pumpkins, consider using tea lights to illuminate your handi-work.  Lit candles can be very dangerous with pets around.  Curious critters may burn themselves if they get to close.  It is also possible for them to knock over the candles which could cause fire damage. Jack-o-lanterns are best kept outside.  Also, make sure to throw away carved pumpkins before they start to grow mold. While small bits of fresh pumpkin are not harmful to most pets, moldy pumpkins can be very dangerous if eaten.